Reiki I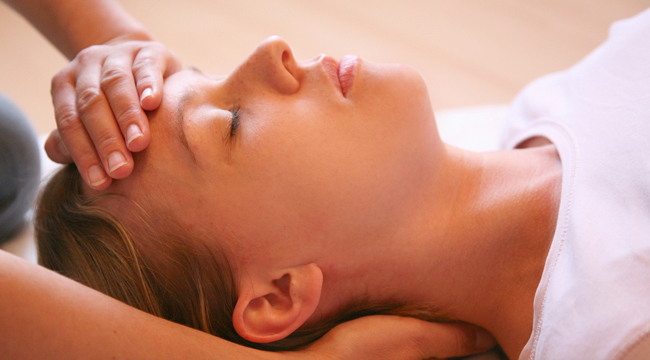 Reiki I will teach you how to use Reiki to heal yourself and others.
Reiki or Universal Life Force is a form of energy that accelerates the healing process of the body, emotions, mind and spirit. Reiki or Universal Life Force is a form of energy that can only be used for good. The body, itself, recognizes Reiki as energy food. This is why reiki is internationally accepted as a healing modality for any issue or ailment.
This gentle healing technique is easy to learn and easy to do.
For over one hundred years, Reiki has been enacting healings on every level. The first degree of Reiki will enable you to heal everything from aches and pains to deep physical and emotional disturbances. The Reiki energy will flow through you allowing you to become a channel of light for yourself and others.
The Reiki I Class usually takes 2-3 hours and includes your initiation. In this class, you will learn the history of Reiki, how it has been used to heal many types of disorders, and how you, too, can use the Reiki energy for healing yourself and others. You will learn the "hands on" positions that are used in a full session. At the completion of your class, you will receive your Reiki I initiation so that you can begin your practice as a Reiki I practitioner. All Reiki I Level Healers are qualified to give Reiki through gentle touch.
Everyone benefits from Reiki! You can make an appointment for your individual class to fit your schedule. This energy is greatly needed in the world today.
The most universal comment made about Reiki from a first time client: "I can't believe I've lived my whole life and never experienced this wonderful energy!" Join us in expanding this healing energy to all.
Reiki II
Reiki II will increase your healing ability and teach you to send Reiki long distance.
In the Second Degree training, you will learn the Reiki Symbols and how to use these symbols to send Reiki to people, places, and situations. This is a wonderful way to share your Reiki with others when there is no opportunity for a full treatment.
Reiki II is done as a two part class. The first class will be an explanation and instruction for becoming a Reiki II practitioner. The second class will entail the initiation and application. Through Reiki II, you will increase your healing ability substantially, and you will gain the ability to send Reiki through time and space.
These classes can be scheduled through appointment.
Reiki III
Reiki III is a Masters level class that will allow you to serve as a world healer and teach Reiki to others.
The Masters Level is for those who want to serve as Master Healers and Teachers of Reiki. The program is very extensive. There are fourteen different class sessions required to complete this training.
You will learn:
How to Teach First and Second Degree Reiki
Initiations for First, Second, and Third Degree
Understand the energy information you receive while giving a treatment
Long Distance Reiki Treatments
Give and Receive Reiki for five consecutive days
How to teach at the Masters Level
This is a very intense program designed to provide the knowledge and experience for you to truly own your Reiki Master Consciousness.
Class Schedule and Pricing
Phase
Length
Start Date
Cost
Reiki I
1 Session
N/A
$160
Reiki II
2 Sessions
N/A
$250
Reiki III
14 Sessions
N/A
$1000
All Reiki class sessions are scheduled by appointment. Each session lasts approximately 2 hours.